Corporate Consulting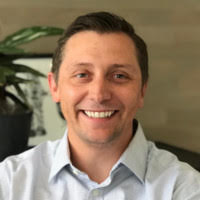 Patrick Stewart
CFO, WIN Reality
" As the CFO of WIN Reality, I was impressed with the level of expertise and professionalism that Aryng brought to the table.

We were struggling with our data infrastructure and needed a clear roadmap for how to proceed.

Aryng came in & quickly diagnosed the problem. They listened to our data team, leadership team, and stakeholders from different departments to create a solution that matched our growth stage.

Their prescriptive best practices and outline gave us the confidence to expedite building a single source of truth internally. What stood out to me was their ability to provide a quick turnaround on solutions. They didn't feel invasive to our data team, and in fact, they felt empowered.

I highly recommend Aryng to any startup or growing enterprise looking to optimize its data infrastructure and streamline its processes. They will listen to your needs and develop a solution tailored to your specific stage of growth, providing you with the confidence and clarity you need to move forward. "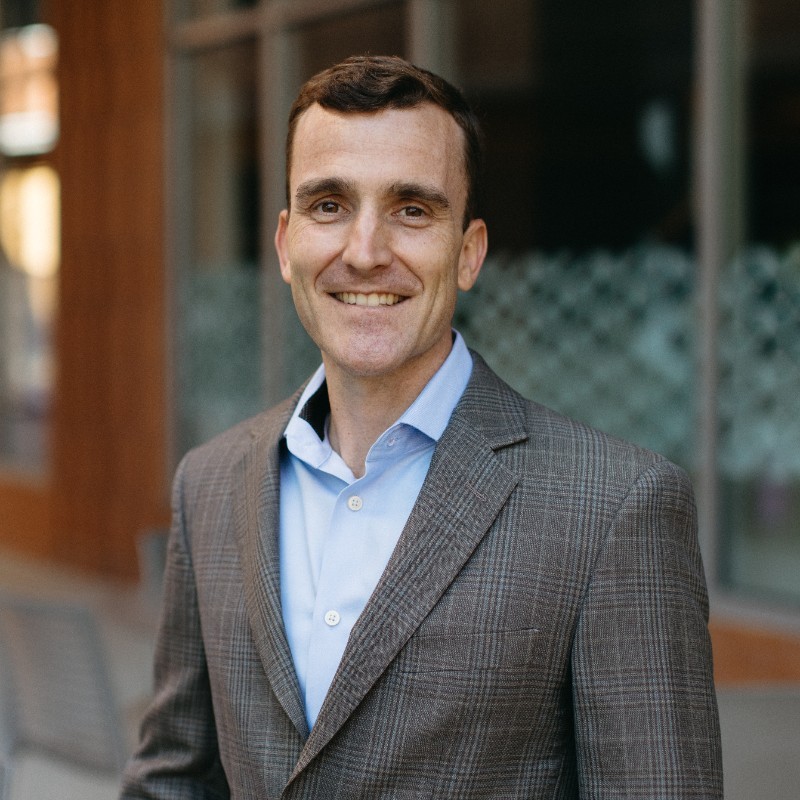 Daniel Scagnelli
Senior Vice President - Business Operations, Spreedly
" Aryng helped us mold our short, medium & long-term vision. They aided us in creating a strong strategic roadmap to help us achieve our goal of being a data-driven organization.

Our biggest challenge was not having a single source of truth due to the variety of disparate systems and data sources we had. That's where Aryng came in. They were well-known in the market and had a fantastic track record of helping businesses like ours.

Aryng's payments industry background was also crucial in accelerating our efforts, saving us from having to educate and retrain the team continually. Aryng helped us establish a single source of truth. They also laid the foundation for repeatable scalable data models that will help us scale as a business moving forward

Overall, partnering with Aryng was an easy decision, and they lived up to our expectations, bringing a consultative partnership to help us understand what we didn't know. "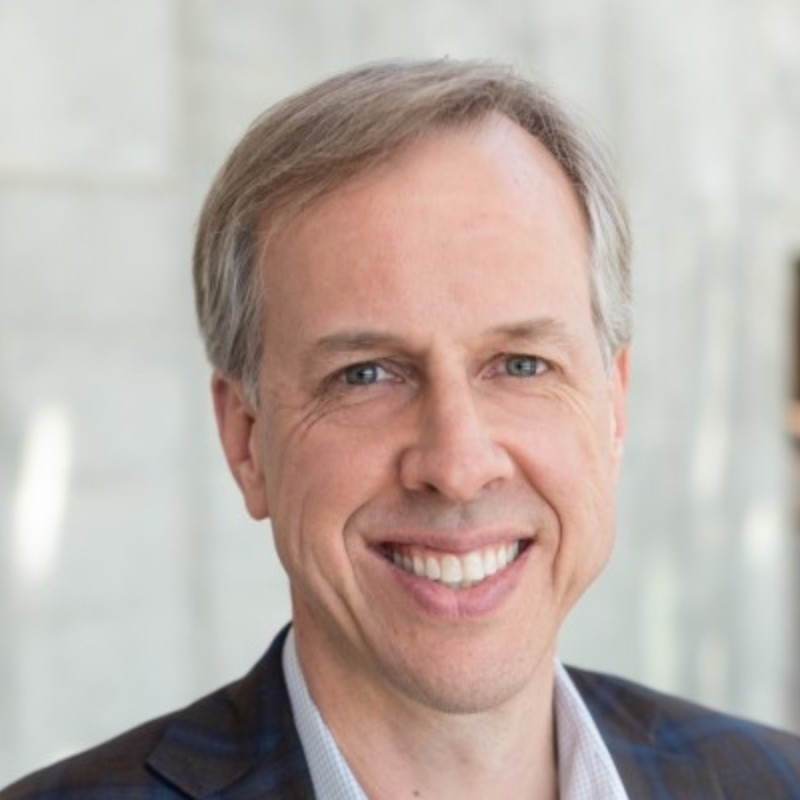 Randy Guard
Chief Product and Marketing Officer, Spreedly
" As a rapidly growing company, we recognized the need for deeper insights from our data to drive our business forward. We wanted to uncover new opportunities, define a Single Source of Truth (SSOT), enhance our product-market fit, and expand geographically and in the segments we serve.

Aryng's expertise in data analysis and their ability to challenge our perspectives proved invaluable. They dove into our data, identified trends, and provided actionable recommendations linked to our business plans. Their team was not only skilled but also personable, making our collaboration enjoyable and productive.

Aryng's analysis helped us make informed decisions, lean into successful strategies, and identify areas for improvement. Their ability to uncover hidden opportunities and provide actionable insights is why I highly recommend Aryng to other leaders looking to leverage the power of data in their organizations. "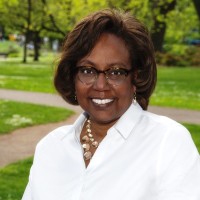 Sonja McIntosh
VP - Operations, FCTI
" Aryng's expertise was instrumental in tackling our cash management challenge, which we recognized as a complex data science problem. They meticulously conducted a forensic view of our existing models, enabling them to create a tailored solution aimed at minimizing cash costs and optimizing our operations.

Their collaborative approach went beyond just providing a solution, as they ensured the transfer of knowledge to our staff and executives, fostering a deeper understanding of our business and its intricacies.

Aryng's solution resulted in a significant 15-20% improvement in our cash management performance, and their guidance helped us uncover and comprehend unknown aspects of our challenges.

Aryng's distinctive combination of data-driven expertise, collaboration, and knowledge transfer positions them as an outstanding partner for any organization striving to excel in today's competitive landscape. "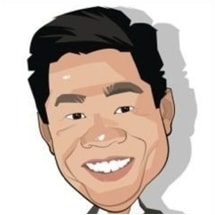 Dickson Chu
Global Head - Portfolio Management, BBVA
" We hired Aryng to identify problems in our customer onboarding process and suggest an actionable solution. Piyanka came for a quick 2 days onsite assessment. She interviewed the leadership team, the risk team and was able to align everyone to a common problem definition with several viable solutions.

She then laid a detailed aligned plan with timelines towards $5 million + in incremental revenue by improving onboarding that her team is currently partnering with us to execute on.

If you have an internal customer or product problem but can't put your finger on exactly where the problem is or what the solution is, I highly recommend hiring Aryng's SWAT data science team to do a quick Project Assessment and execute the solution. "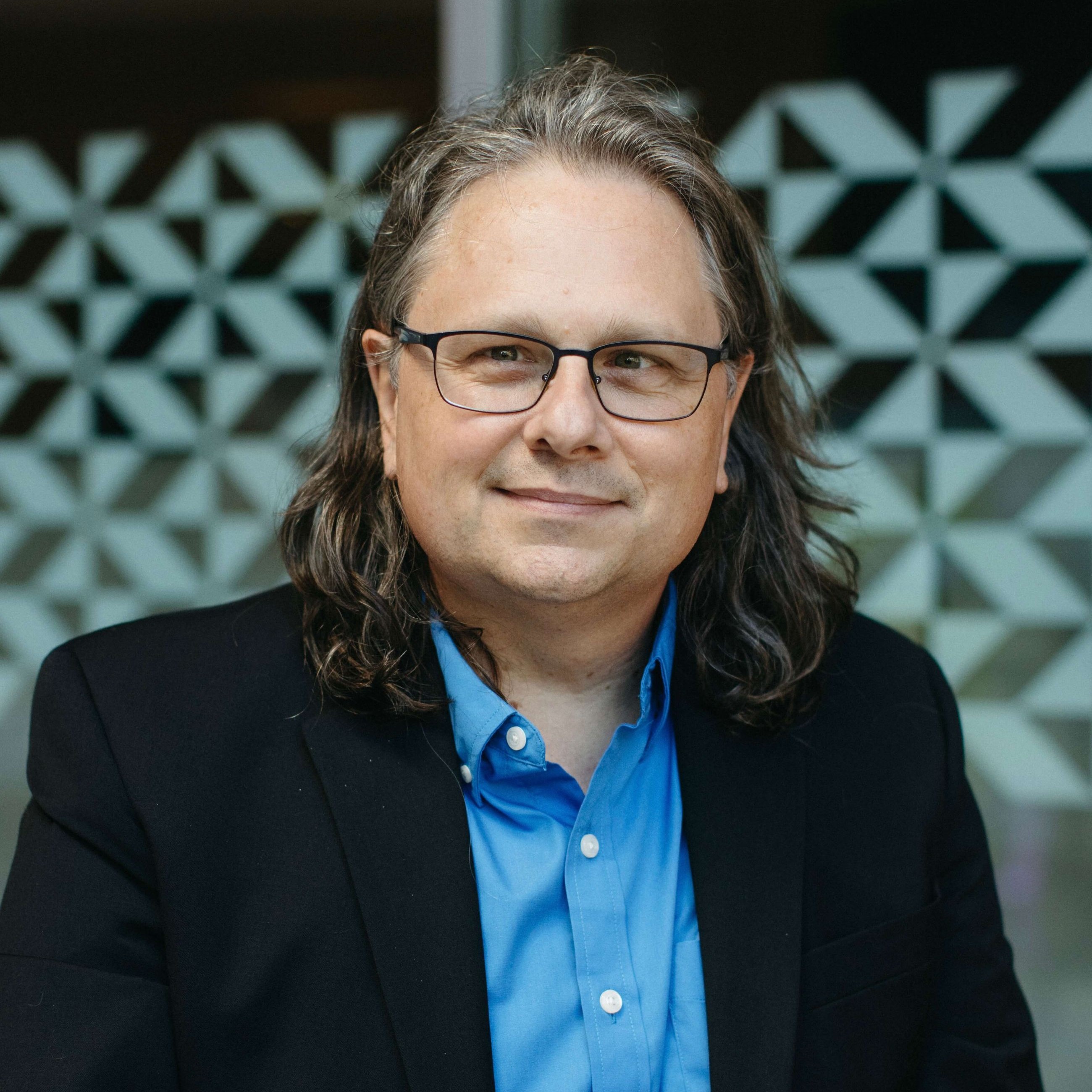 Christopher Hudel
CTO, Spreedly
" Our partnership with Aryng was a game-changer for our business. As we grew and matured, we realized we needed to lead with data.

They offered a common-sense approach that took the mystery out of big data, which was refreshing. Their partnership brought discipline and a minimum framework to the lattice upon which we built our data team.

Aryng exceeded our expectations by orienting and level-setting the executive leadership team and looking at our organization across all the different lines of business we provide.

Consider Aryng if you want a flexible partner who takes the time to understand your business, offers valuable outcomes, and custom-fits solutions to your unique requirements. Highly recommended. "
Simple Bank
The Simple team
" We hired the Aryng team to evaluate a key portion of our automated decisioning systems and build a model to drive improvements to that system based on a specific set of available information.

The Aryng team used their structured hypothesis-driven BADIR framework to align all the key stakeholders towards a common objective and a plan. They executed the plan within six weeks, delivering a ready-to-use model that performed +10% better than our historical approach by using the latest data science technologies.

Their analysis also provided invaluable input into our future product roadmap by identifying what information was the most important in improving the accuracy of future automated decisioning within our systems. "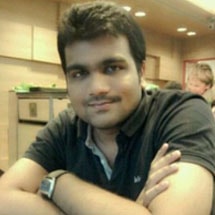 Saureen Adani
Head - Technology, Meltag
" Aryng was a fantastic business partner. We were able to provide less ­than ­perfect concept backed by raw data and they helped us to enable rich, meaningful & actionable insights.

Team Aryng has shown the ability to utilise different statistical approach to address business questions.

CLTV modelling is one example that Aryng demonstrated innovation on the modelling framework. Meltag's engagement with Aryng was extremely fruitful and would recommend to anyone who need kick-ass analysis basis the business case. "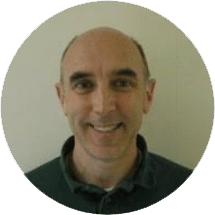 Ed Senko
Manager - Innovative Solutions, International Paper
" We engaged Aryng as we began our journey towards setting up Analytics Center of Excellence.

Team Aryng was outstanding in quickly understanding our current analytics capabilities and helped us narrow down the analytics agenda. Based on the agenda, Aryng helped lay out the team structure and the specific analytics skills for the Analytics COE.

I highly recommend hiring Aryng if you are in the process of setting up Analytics COE or developing internal analytics capability. "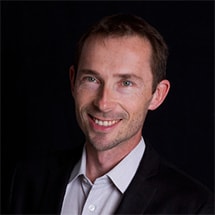 James B
VP - Engineering, IMVU Inc
" IMVU engaged with Aryng for strategic guidance on scaling and improving our data infrastructure and analytics capabilities.

The Aryng team exhibited the experience and gravitas required to provide excellent feedback and actionable suggestions that we are using to drive powerful changes in the ways we collect, analyze and use data throughout the company. "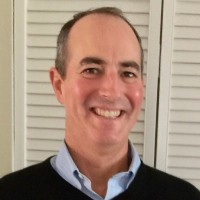 Nicholas Goffeney
Director - Product & Marketing Analytics, Life360
" I couldn't have asked for a better partner than Aryng. They added bandwidth, velocity, and analytical excellence to my team at Life360, helping us achieve specific business outcomes. Aryng's ability to provide additional resources, thought leadership, and track record of delivering positive business impact make them invaluable consulting partners.

Their expertise helped us design campaign experiments and rework data to allow for more intricate analysis, leading to specific business outcomes. Life360 now has dashboards, KPI definitions, and analytics that it has never had before in its established history.

Aryng consultants are strong reliable performers who can operate independently and work directly with important cross-functional partners, which was extremely helpful for me.

I highly recommend Aryng to leaders who are seeking thought leadership for consulting services in data science, analytics, and data engineering and want strong reliable consultants who can deliver consistently and are available during US hours. "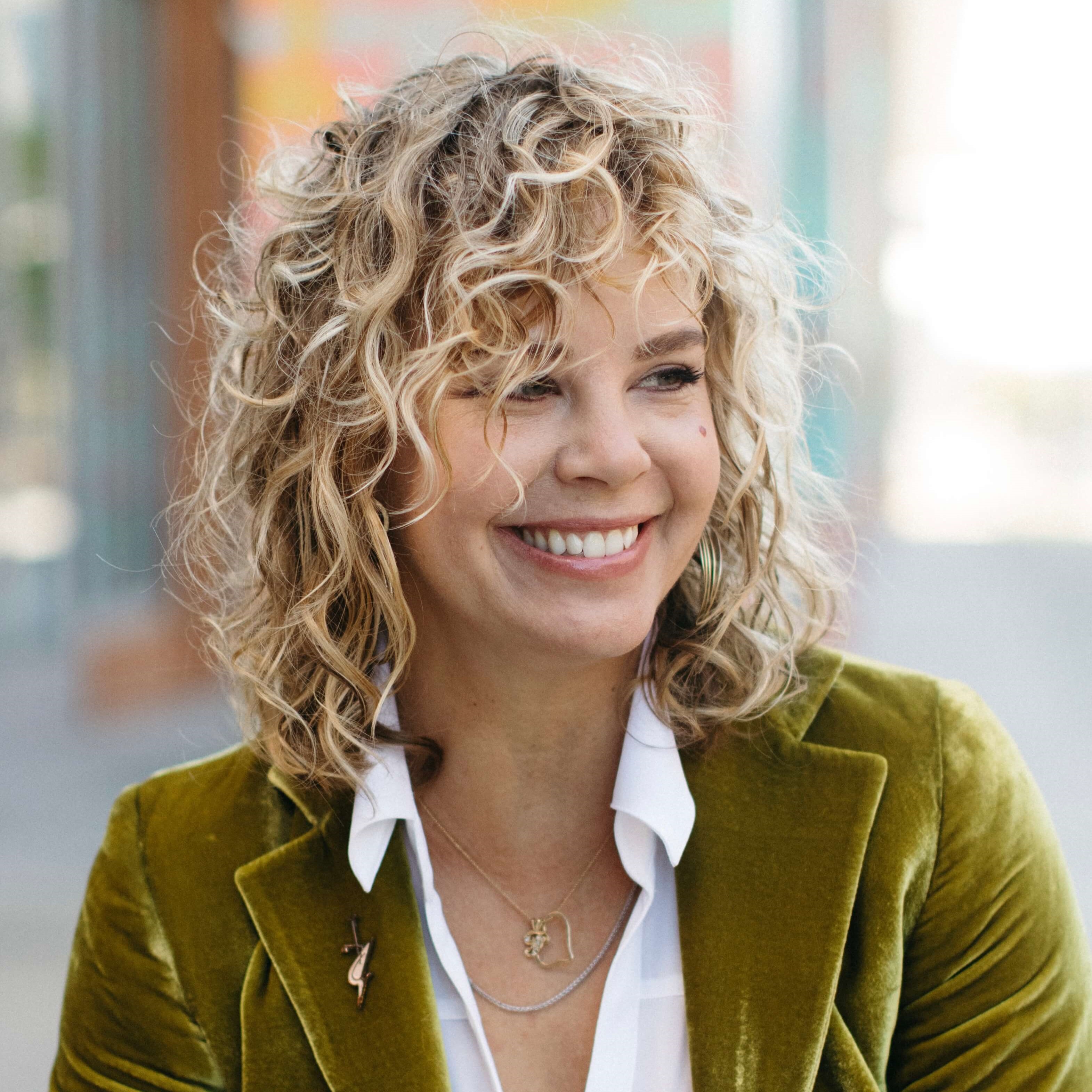 Nellie Vail
CFO, Spreedly
" Aryng transformed our pricing strategy and delivered exceptional results.

Recognizing our lagging data analysis, we sought external help to assess our journey. Aryng emerged as the perfect partner. They quickly identified our lack of shared metrics and a clear pricing strategy.

Aryng's team, led by Piyanka, analyzed our data, enabling us to make informed decisions. Their Looker dashboards provided a comprehensive breakdown of revenue and costs, benefiting us greatly. Aryng's speed and ability to overcome bottlenecks impressed us. With their guidance, we implemented a hybrid pricing model, balancing revenue, customer retention, and long-term strategy. "
Data Culture and Data Literacy
Sean Ilenrey
Director Workforce Management, Comcast
Even after a decade of utilizing data and analysis throughout my career, [Aryng's Data Culture Executive Session] was enlightening and brought me years ahead of where I would have gotten on my own.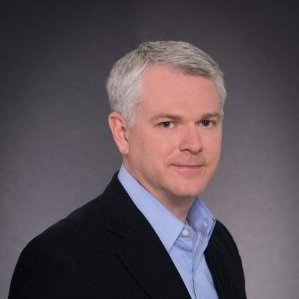 Wil French
Director Business Systems, Comcast
[Aryng's Data Culture Assessment] has provided a solid foundation for getting started with Data the right way-> What questions should I ask, and what should our approach be?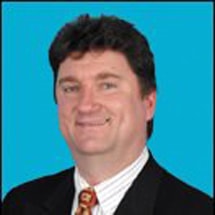 Bob Berry
CEO, DPS Telecom
The workshop was really wonderful – and your insights on how to keep the entire set of stake holders involved from the get go were right on target.
But, I have to tell you, the material from the session today was over the top. And some of the information was stuff we already know, but was really displayed and demonstrated in such an actionable way – the "eye chart" which broke the Corporate Goal into the directly correlated actions was AWESOME. Additionally, the chart that broke the segments of Monetize, de-focus, clone, grow and showed them in a chart with separate action plans for each segment was again so Powerful. It was wonderful spending a little time with you and your team.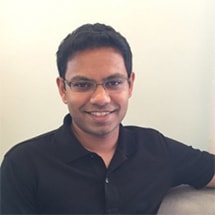 Anurag Pandit
Product Manager, Box Inc
Great course to refresh Critical skills.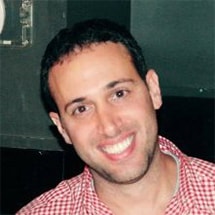 Erad F
Partner Technology Manager, Google
I liked the inquiry to Real Business Question framework a lot. My favorite part was the role-playing, as it made it clear how the questions we get are complex to even understand, and [without the framework] will require a lot of work to get to the "Real business question.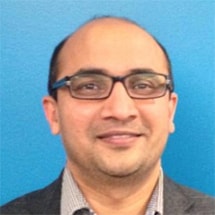 Anji K
Data Management Analyst, PayPal
Thank you for taking time for training us , sharing your Experiences and Best Practices it really helped me. I am sure BA & BSA's would benefit from this Training. Structured approach, Framework, Hands on case simulation & Testing… are key takeaways for me.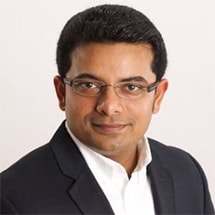 Ashok D
Business System Analyst, PayPal
I feel This training was great for me as I learned a structured approach in drafting right business questions, constructing an efficient analysis and data collection plan, and deriving actionable insights to aid the key business decisions. As being a 'data' guy assisting business leaders and key stake holders, I believe I can leverage the methodologies and practical techniques learned from this course to deliver results in a more concise and timely fashion and indeed I have started reaping out the benefits of this course already. I would recommend this course for anyone who is interested in expanding their knowledge base in Analytics area with a great learning opportunity from the senior experts in this field of study.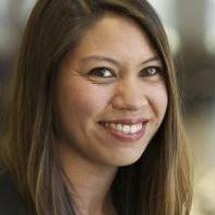 Clarissa M
Business Development Manager, Box Inc
The Aryng workshop provided me with a framework for making better data-driven decisions.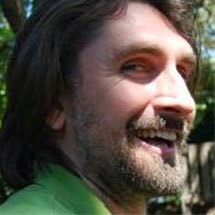 Luke S
Business Intelligence Tech Lead, Google
I used the [Aryng's Data Analytics] framework yesterday and it worked like a charm! Thanks Aryng.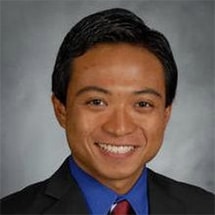 Gines
Customer Success Manager, Box Inc
I left today MORE CONFIDENT than ever to CONQUER BIG DATA. Thank You.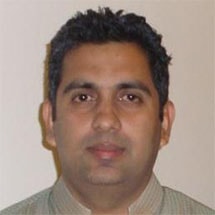 Tauseef A
Data Analyst, eBay Inc
I really enjoyed and learned a lot. The hands on exercises were great. I found the training very useful specially in Extracting real Business question from the Users requirement, follow a framework for Analysis, laying out hypothesis and substantiating it with facts. Creating effective presentation and excellent tips for Excel. I am already using your framework to address and plan better the initiatives I am involved here. I can say that now whatever I am doing I am thinking through it in a more structured way. I highly recommend this training for my peers.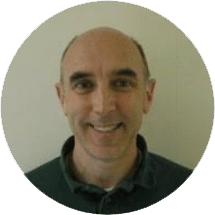 Ed Senko
Manager - Innovative Solutions, International Paper
"We engaged Aryng as we began our journey towards setting up Analytics Center of Excellence. Team Aryng was outstanding in quickly understanding our current analytics capabilities and helped us narrow down the analytics agenda. Based on the agenda, Aryng helped lay out the team structure and the specific analytics skills for the Analytics COE. I highly recommend hiring Aryng if you are in the process of setting up Analytics COE or developing internal analytics capability."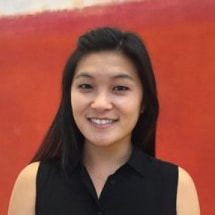 Jin-Kyung K
Project Manager, Box Inc
I learned a lot today and feel more confident in my analytics abilities.
Individual Data Science Training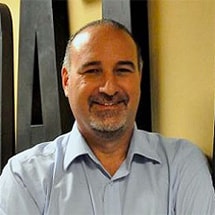 David Bernstein
VP Data & Analytics Advisory Division, eQuest
Don't be fooled by the word, Trainee. Aryng's Trainees are nothing like a typical trainee or intern type of program. The quality of the Aryng curriculum is clearly evident based both on the caliber of the student the program attracts as well from the how adroitly the Trainee was able to apply the concepts of what they had learned to eQuest's business data. Most importantly, the interpretation of the analysis was top-notch. I look forward to continue working with future Trainee's from Aryng.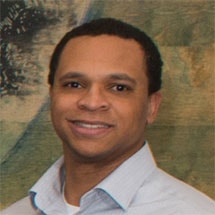 Marc D
Federal Government
The real-time project was an invaluable experience as it forced me to not only apply the B.A.D.I.R. principles outlined in the 'Behind Every Good Decision' book and the online course modules, but it also allowed me to have a more in-depth understanding of the challenges when working with raw, uncleaned, and imperfect data sets. Also, navigating the nuances of the decision science track by interacting and engaging with a real client who may be juggling several priorities of their new business and working through streamlining their own data reporting systems, for example, is something that I couldn't fully understand through the online courses. Finally, completing the project gave me the skills and confidence to conduct better data analysis at my current job and when applying for analytics jobs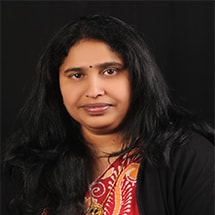 Dheera Settiaplli
Senior Project Manager, Genpact
A very practical approach with real-world scenarios not taught in Harvard or business schools (ISB, IIM, ...). Exposes to simple yet very powerful handy frameworks that can be used to analyze, derive insights and provide recommendations not only to business problems but also can be widely applied to day to day life challenges (a whole new thought process for problem-solving)"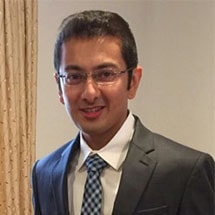 Vishal M
Sales and Marketing
BADIR - The most dependable SIDEKICK of every ANALYTICS HERO.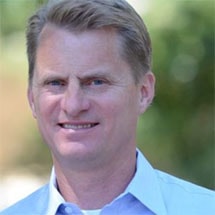 Ken Calhoon
Data Science Consultant, IronPlanet
Making my data science transition, Aryng delivered me three benefits that are hard to find in any other training program. Firstly, before starting, an insightful discussion with Piyanka, about potential roles and career opportunities, validated that a data science career-shift made sense for me. Secondly, Aryng focuses not just on gaining analytic insights but also on using those insights to affect real change--they constantly challenge the analyst to ask "so what?" And thirdly, the opportunity to apply my learning in a challenging real-time client project was incredibly valuable in solidifying the approaches and gaining some experience. If you want to just learn analytic techniques, there are many options out there. However, if you want to learn how to use analytics to make a strong organizational impact, I cannot recommend Aryng more highly.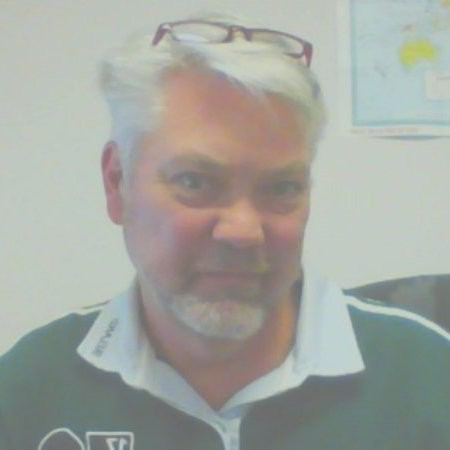 Paul Butler
General Manager, Plastic BagMart
Piyanka Jain has an uncanny ability to look at chaos and quickly prune it down and organize it into a logical useful plan. Aryng's BADIR format teaches the student to do just that. These classes emphasize application over theory and are among the most practical business classes available.I learned of Aryng through one of Piyanka's articles in Forbes. I had been working on a degree in statistics but was frustrated with the emphasis on theory over practical application. I want to be able to use analytics to better manage the business that I'm running now and to advance in my career. Aryng's program allowed me to work at my own pace and was loaded with practical application. The final project pairs you with an actual client (GE for me) to use your new analytical tools on an actual project of their choosing. It has been nice to add to my resume, but even better being in command of these tools and being able to speak knowledgeably of them in interviews. In the meantime, I'm working to put them to work to better manage inventory.The career coaching was fantastic. It helps you specifically target the types of jobs and companies that you want and that you are prepared for. Piyanka is very positive and energetic. Her resume formatting ideas are quite unique and to the point.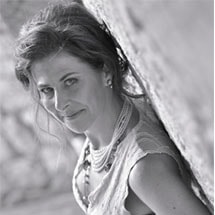 Jody M
Inventory Control Buyer, Cuddledown
As an inventory control buyer with a strong interest in further pursuing the analytical side of the business, I found the Aryng's Hands-On Business track very beneficial. The principles and framework taught, gave me the confidence to trust in my decisions and the hands on exercises provided me with the skillset to apply my learnings to real world situations... The online training afforded me the scheduling flexibility I needed at a cost I could afford. I would highly recommend this program for anyone looking to transform their career and looking for a timely, flexible and cost effective means of doing so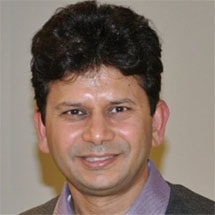 Vinod Jain
CEO, Namo Solutions
Aryng trainee, Sue worked with us on revenue driver project for our cable business. In short 8 weeks period, in spite of many data challenges we had, she found some amazing insights for us: In specific, we didn't know about the kind of volume we were moving through Florida – I,e the gateway to South American market. We also found that our business had turned at some point – that VOIP was growing much faster than cables and Security products were driving significant growth. We used Sue's recommendations to focus on growing segment of the business and we hope to continue working with future Aryng trainees to dive deeper into profitability and other channels. I recommend Aryng trainees to anybody looking to find useful insights to drive their business forward.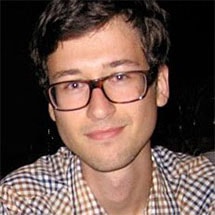 Ryan F
Innovation Specialist, Lean Taas Inc
I feel more comfortable with the concepts behind data-driven business decisions after taking [the] workshop.

Jianmin
Principal Manufacturing Analyst, Philip Morris USA Inc
Aryng's class provides great information on the business analytics processes, from the business question to final recommendation that I can apply in my analysis work.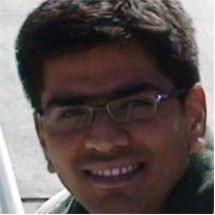 Kailash K
Product Manager, Jasper Wireless Inc
This course is Analytics On The Go for Business Professionals.
Simona G
Marketeer, Tellus
Hi, I am Simona Georgescu, I live and work in Rotterdam, the Netherlands. In 2014 I was considering a shift from all-round B2B Marketing to a more ROI, data-driven Marketing. I was not only fascinated by the business insights generated by my Business Intelligence colleagues, but I also came to realize that I would love to use my quantitative and analytical skills to their fullest. So when Data Analysis came out as the skill needed to fill in the gap, it took me a good couple of weeks of internet search to eventually choose Aryng´s Business Analytics and Testing online module.This online course is really great. Piyanka and Mukul dive into the dry statistical methods and apply them directly to real-life scenario's and cases: travelling agency, online gaming company, e-commerce company Umzon and Shamzon. The hands-on Excel walk-throughs are a wonderful practical tool. The cases focus as much on the business briefing process and actionable recommendations rolling out from the analysis as it focus on the data handling and analysis itself. There is brief reference to the tooling available when it comes to data warehouse management, reporting & visualisation and Marketing automation.Last not least, following these modules I got a context to place the data analysis as very specific skill. Some of the online study hours I experienced as real consulting sessions with professionals in big data Analytics. They come with those do's and don'ts which are crucial to effectiveness in a role as a Data Analyst. What I personally appreciate is also the fact that Piyanka is accessible and responsive in the communication during the course. I warmly recommend the Aryng online courses.
Dan H. Kim,
Senior Vice President, large Investment Bank
Anand V
Director of Marketing and Sales, Impetus Technologies
Sudhir N
Principal Product Manager
Neha G
Career Transition to Analytics.
Carol T
Senior Marketing Consultant
Candace B
Senior Analytics operations Manager, PetPlace
Rishi Y
President & CEO, InfoObjects
Michael Sorenson
Data Scientist. Apple
Philip Young,
Consultant & Ex. MBA Professor
Troy Seguin,
Consulting Manager, Interrel
Terri G
Management Professor, Santa Clara University
Greg J,
Senior Product Manager, IMVU
Ken B
Director of Engineering, IMVU
Karanbir S
Senior BI Manager, IMVU
Ravikiran G
Data Scientist, IMVU