Aryng's Fortune 100 data science secret

Job-ready training + real-time client project

Whether you are looking to amplify your career with data science skills or transition to a data science career, training is not enough. Aryng also provides you with 1:1 coaching from experienced industry leaders with over $200M revenue impact. You will also get hands-on experience and mentorship with a real-time client project.

Aryng's proprietary framework to drive significant impact
The path to success with data science
Learn and apply accelerated data science combined with decision science, powered by BADIR.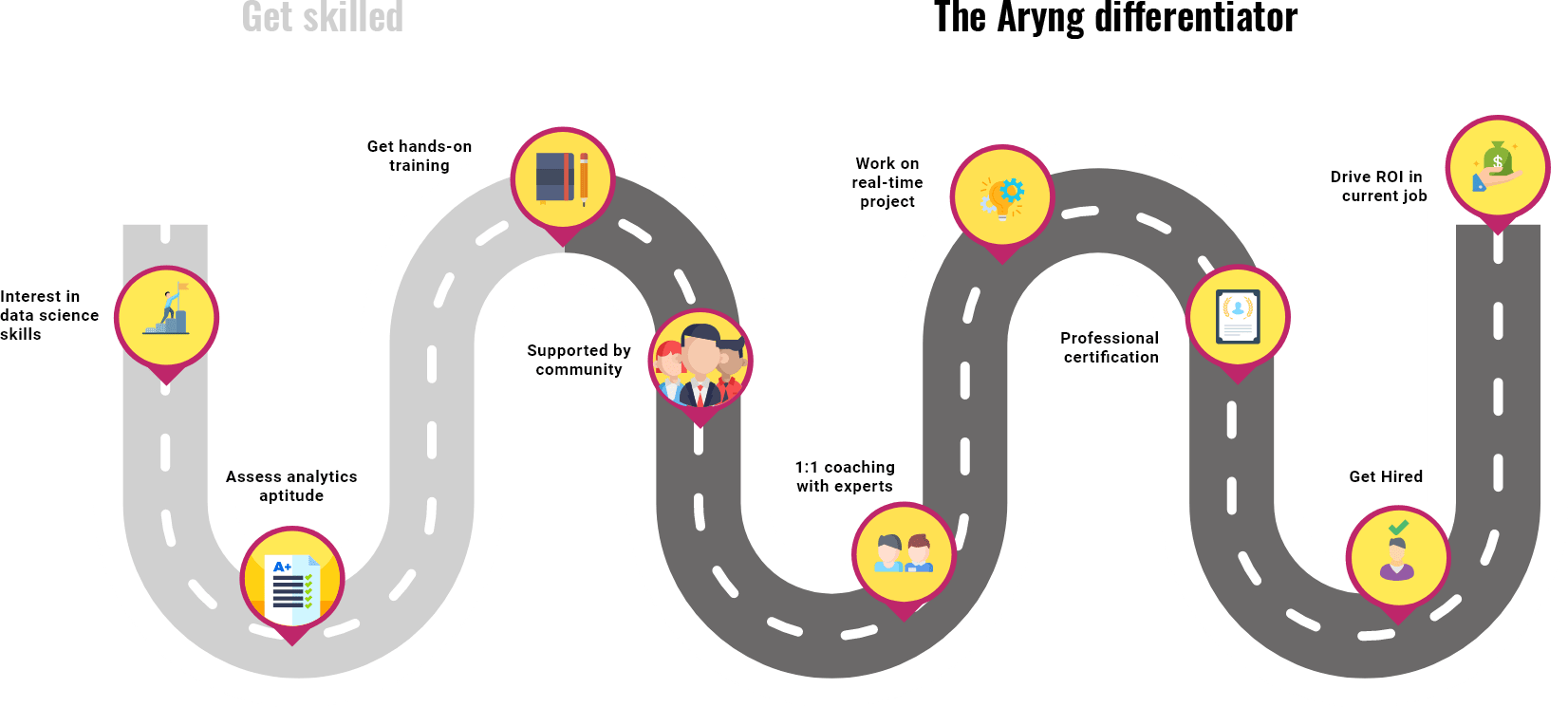 Our courses
Hands-On Business Analytics
This foundational analytics course uses MS Excel and the hypothesis-driven BADIR approach to address the four most common business analytics methodologies: aggregate analysis, correlation analysis, trend analysis and sizing/estimation.
aggregate analysis
correlation analysis
trend analysis
sizing/estimation
Hands-on A/B Testing
Learn how to design controlled experiments when historical data isn't sufficient to prove or disprove hypotheses with the BEDIR framework, using full factorial design and optimization using MS Excel.
Full Factorial
Fractional Factorial
Taguchi optimization
Practical approach
Hands-on Predictive Analytics
Learn advanced inferential and machine learning algorithms. Get hands-on experience with the BADIR framework using open source tools, such as statistical tool R, coding language Python and Knime. Also get a flavor of the more advanced topics of AI, Deep Learning, and multi-layer neural networks.
linear regression
logistic regression
decision tree
neural networks
text analytics and k-means clustering
Aryng vs. other programs
Masters or
diploma courses
Learning
platform courses
Aryng
Job-ready, hands-on training
No
No
Yes
Focused on solving real Business problem for industry
Rare
Marginal
Yes
Learning of end-to-end process of Data Science project
Modular
Modular
Yes
Taught by analytics experts with Fortune 100 experience
No
Rare
Yes
Technical as well as non-technical (business / soft skills)
Rare
No
Yes
Lifetime access to live community of fellow learners
Yes
Rare
Yes
1-on-1 access to Data Science expert instructors
Yes
Rare
Yes
Career coaching from experts (target job, resume, interview)
No
No
Yes
Flexible, self-paced, online courses
No
Yes
Yes
Industry-recognized certification
Accredited
Inconsistent
Professional
Certification
Cost
$$$$$
$/free
$$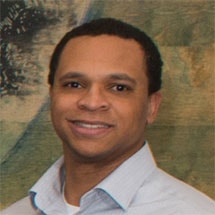 Marc D
Federal Government
The real-time project was an invaluable experience as it forced me to not only apply the B.A.D.I.R. principles outlined in the 'Behind Every Good Decision' book and the online course modules, but it also allowed me to have a more in-depth understanding of the challenges when working with raw, uncleaned, and imperfect data sets. Also, navigating the nuances of the decision science track by interacting and engaging with a real client who may be juggling several priorities of their new business and working through streamlining their own data reporting systems, for example, is something that I couldn't fully understand through the online courses. Finally, completing the project gave me the skills and confidence to conduct better data analysis at my current job and when applying for analytics jobs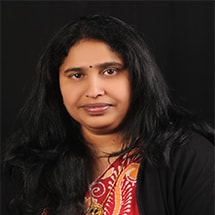 Dheera Settiaplli
Senior Project Manager, Genpact
A very practical approach with real-world scenarios not taught in Harvard or business schools (ISB, IIM, ...). Exposes to simple yet very powerful handy frameworks that can be used to analyze, derive insights and provide recommendations not only to business problems but also can be widely applied to day to day life challenges (a whole new thought process for problem-solving)"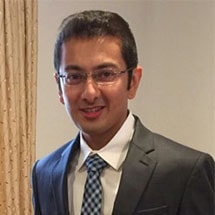 Vishal M
Sales and Marketing
BADIR - The most dependable SIDEKICK of every ANALYTICS HERO.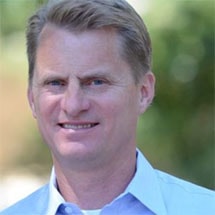 Ken Calhoon
Data Science Consultant, IronPlanet
Making my data science transition, Aryng delivered me three benefits that are hard to find in any other training program. Firstly, before starting, an insightful discussion with Piyanka, about potential roles and career opportunities, validated that a data science career-shift made sense for me. Secondly, Aryng focuses not just on gaining analytic insights but also on using those insights to affect real change--they constantly challenge the analyst to ask "so what?" And thirdly, the opportunity to apply my learning in a challenging real-time client project was incredibly valuable in solidifying the approaches and gaining some experience. If you want to just learn analytic techniques, there are many options out there. However, if you want to learn how to use analytics to make a strong organizational impact, I cannot recommend Aryng more highly.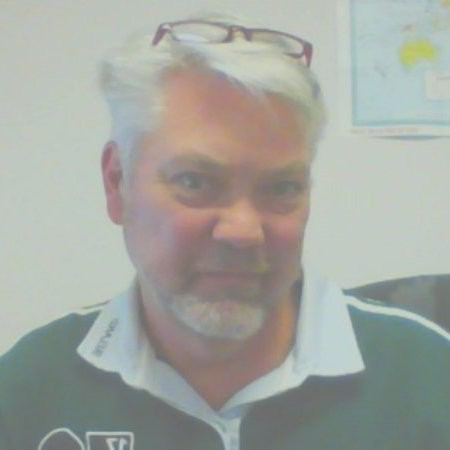 Paul Butler
General Manager, Plastic BagMart
Piyanka Jain has an uncanny ability to look at chaos and quickly prune it down and organize it into a logical useful plan. Aryng's BADIR format teaches the student to do just that. These classes emphasize application over theory and are among the most practical business classes available.I learned of Aryng through one of Piyanka's articles in Forbes. I had been working on a degree in statistics but was frustrated with the emphasis on theory over practical application. I want to be able to use analytics to better manage the business that I'm running now and to advance in my career. Aryng's program allowed me to work at my own pace and was loaded with practical application. The final project pairs you with an actual client (GE for me) to use your new analytical tools on an actual project of their choosing. It has been nice to add to my resume, but even better being in command of these tools and being able to speak knowledgeably of them in interviews. In the meantime, I'm working to put them to work to better manage inventory.The career coaching was fantastic. It helps you specifically target the types of jobs and companies that you want and that you are prepared for. Piyanka is very positive and energetic. Her resume formatting ideas are quite unique and to the point.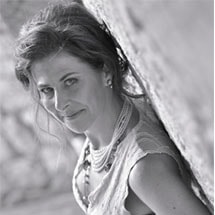 Jody M
Inventory Control Buyer, Cuddledown
As an inventory control buyer with a strong interest in further pursuing the analytical side of the business, I found the Aryng's Hands-On Business track very beneficial. The principles and framework taught, gave me the confidence to trust in my decisions and the hands on exercises provided me with the skillset to apply my learnings to real world situations... The online training afforded me the scheduling flexibility I needed at a cost I could afford. I would highly recommend this program for anyone looking to transform their career and looking for a timely, flexible and cost effective means of doing so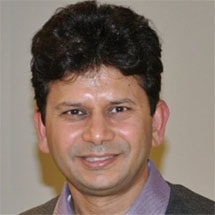 Vinod Jain
CEO, Namo Solutions
Aryng trainee, Sue worked with us on revenue driver project for our cable business. In short 8 weeks period, in spite of many data challenges we had, she found some amazing insights for us: In specific, we didn't know about the kind of volume we were moving through Florida – I,e the gateway to South American market. We also found that our business had turned at some point – that VOIP was growing much faster than cables and Security products were driving significant growth. We used Sue's recommendations to focus on growing segment of the business and we hope to continue working with future Aryng trainees to dive deeper into profitability and other channels. I recommend Aryng trainees to anybody looking to find useful insights to drive their business forward.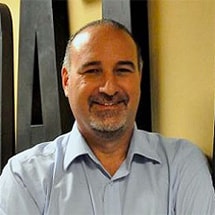 David Bernstein
VP Data & Analytics Advisory Division, eQuest
Don't be fooled by the word, Trainee. Aryng's Trainees are nothing like a typical trainee or intern type of program. The quality of the Aryng curriculum is clearly evident based both on the caliber of the student the program attracts as well from the how adroitly the Trainee was able to apply the concepts of what they had learned to eQuest's business data. Most importantly, the interpretation of the analysis was top-notch. I look forward to continue working with future Trainee's from Aryng.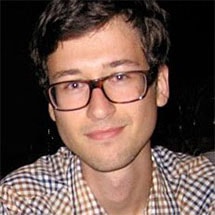 Ryan F
Innovation Specialist, Lean Taas Inc
I feel more comfortable with the concepts behind data-driven business decisions after taking [the] workshop.

Jianmin
Principal Manufacturing Analyst, Philip Morris USA Inc
Aryng's class provides great information on the business analytics processes, from the business question to final recommendation that I can apply in my analysis work.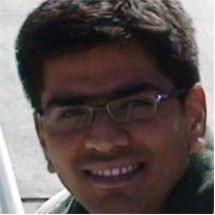 Kailash K
Product Manager, Jasper Wireless Inc
This course is Analytics On The Go for Business Professionals.
Simona G
Marketeer, Tellus
Hi, I am Simona Georgescu, I live and work in Rotterdam, the Netherlands. In 2014 I was considering a shift from all-round B2B Marketing to a more ROI, data-driven Marketing. I was not only fascinated by the business insights generated by my Business Intelligence colleagues, but I also came to realize that I would love to use my quantitative and analytical skills to their fullest. So when Data Analysis came out as the skill needed to fill in the gap, it took me a good couple of weeks of internet search to eventually choose Aryng´s Business Analytics and Testing online module.This online course is really great. Piyanka and Mukul dive into the dry statistical methods and apply them directly to real-life scenario's and cases: travelling agency, online gaming company, e-commerce company Umzon and Shamzon. The hands-on Excel walk-throughs are a wonderful practical tool. The cases focus as much on the business briefing process and actionable recommendations rolling out from the analysis as it focus on the data handling and analysis itself. There is brief reference to the tooling available when it comes to data warehouse management, reporting & visualisation and Marketing automation.Last not least, following these modules I got a context to place the data analysis as very specific skill. Some of the online study hours I experienced as real consulting sessions with professionals in big data Analytics. They come with those do's and don'ts which are crucial to effectiveness in a role as a Data Analyst. What I personally appreciate is also the fact that Piyanka is accessible and responsive in the communication during the course. I warmly recommend the Aryng online courses.
Brands powered by BADIR™